Downtown Indianapolis
Address: 537 E Ohio St, Indianapolis, IN 46204
Phone: 317-111-222
Personal Training Facility Makes Fitness Personal
Are you tired of crowded gyms and waiting for the equipment you want to use while you are there? Indy Performance Authority (IPA), a downtown Indianapolis personal training facility, might be exactly what you are looking for.
IPA is not a big box gym looking to turn you into just another number. In fact, it is the exact opposite of that. At Indy Performance Authority you will have one-on-one workouts with your personal trainer. You can always choose to workout with a partner if you prefer that to solo workouts.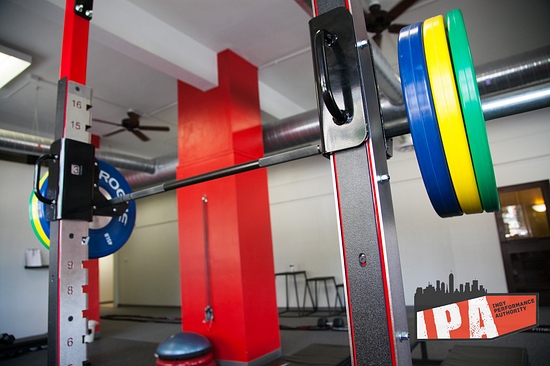 Great Amenities for Indianapolis Personal Training Clients
We know that a premier, downtown Indianapolis personal training facility has to deliver on more than great workouts.
FREE onsite parking available for all clients.
You don't have to worry about finding a parking meter or paying for a spot in the nearby parking lot when you come to IPA. We have free, covered, garage spots available for you to use while you are at your session.
Private showers / changing rooms available before and after your session.
Convenience for you is at the top of our mind. We know that many clients come before work or during their work day and need to have a clean, private area to get ready once they are done working out. And again, we are not a big box gym so these are giant locker rooms that you share with everyone else at the gym. You will have the privacy of your own shower and private changing area when you come to Indy Performance Authority.