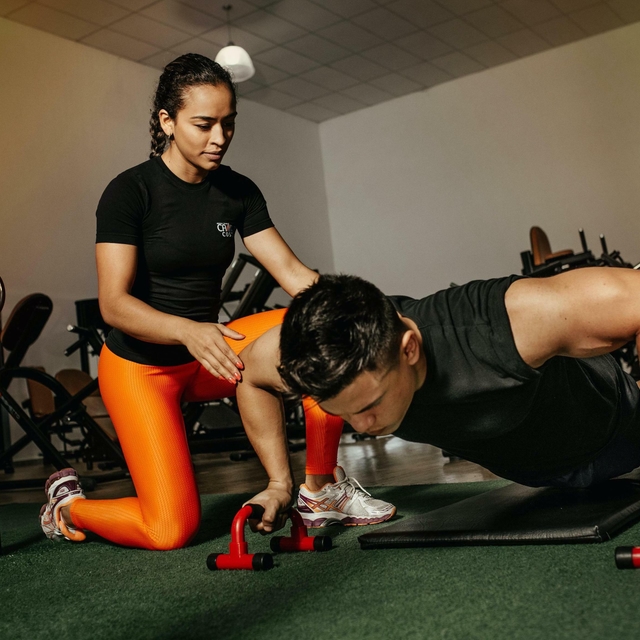 Looking For a Personal Trainer?
Clients
We value our trainers, we want to foster a sustainable and healthy workout facility so our trainers can provide the best workouts. Our gym offers high-end equipment and automated systems. Contact a trainer directly below or fill out the form below.
Trainers
Contact a trainer directly using the contact details below.
Loading trainers...
Generalized Fitness
Are you someone who is looking to maintain your healthy lifestyle to avoid preventable health related issues later? Are you someone who needs some help recommitting the healthy lifestyle you used to have? Indy Performance Authority in downtown Indianapolis is the perfect spot for you.
You will get private, one-on-one attention from a certified trainer who can help you stay on track.
We have many clients who come to us looking for some extra encouragement and motivation to maintain their overall fitness level. We help them in a lot of way.
We focus on some critical health issues (keeping blood pressure down, keeping bad cholesterol at a healthy number, etc).
We work on things that help with the longevity of life (strong, healthy bones and joints).
We continually work to improve balance, strength and flexibility.
There are many benefits to this type of longevity fitness program including but not limited to:
Decreased risk of heart disease.
Decreased risk of diabetes.
Improved balance, posture, bone strength.
Indy Performance Authority would love to help you improve and maintain your overall health and fitness.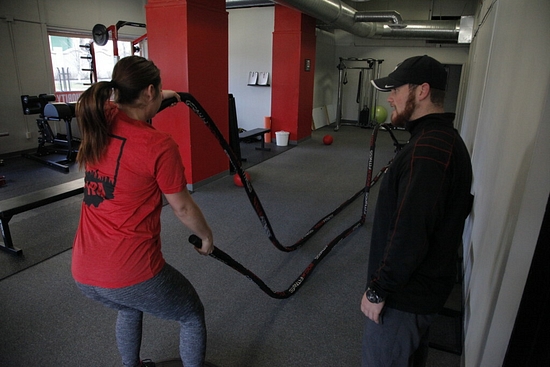 Here is how we get results
First, the trainer will help you set short and long term goals.
Second, a customized plan will be developed with your goals in mind.
Third, you and your trainer will track progress constantly to ensure that you continue to move forward at all times.
This approach has been extremely successful at IPA. The custom plan will always have a mix of workouts and not just cardio to help our clients see results quicker. We also focus a lot of attention on doing every exercise correctly to minimize the risk of injury as our clients work through their fitness journey.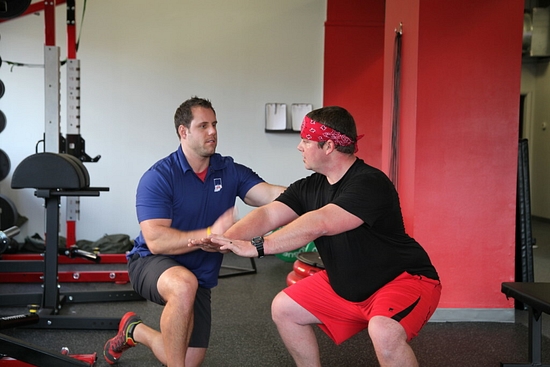 Our Downtown Indianapolis Personal Training Facility Makes Fitness Personal
Are you tired of crowded gyms and waiting for the equipment you want to use while you are there? Indy Performance Authority (IPA), a downtown Indianapolis personal training facility, might be exactly what you are looking for.
IPA is not a big box gym looking to turn you into just another number. In fact, it is the exact opposite of that. At Indy Performance Authority you will have one-on-one workouts with your personal trainer. You can always choose to workout with a partner if you prefer that to solo workouts.
After your free fitness evaluation, your trainer will work with you to develop goals and create your custom workout program. You won't be doing what all of the other IPA members do, instead you will be doing what helps YOU reach your goals.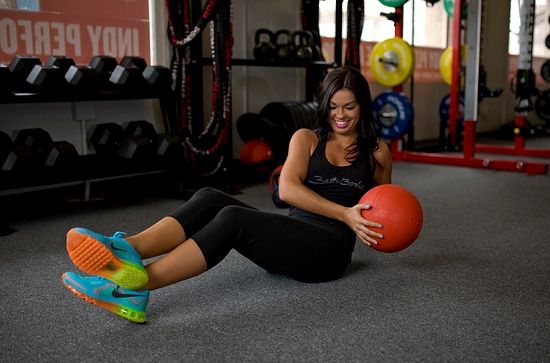 Services Offered
Overall Fitness
Strength training
Weight loss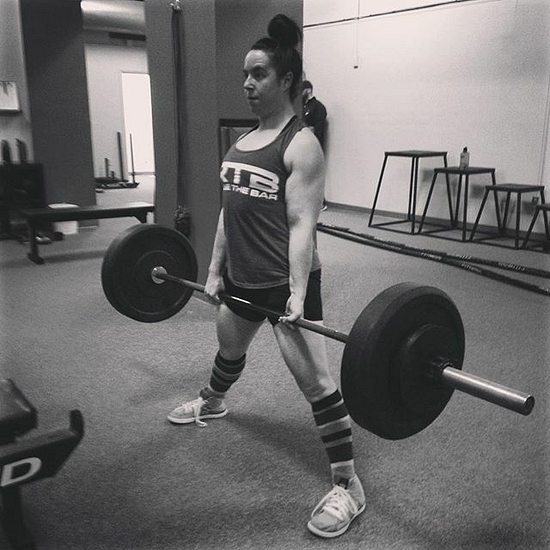 Tara B. has been training with Dan Kidd for 4 years.
After having my 3rd Child I was very frustrated with my changing body. I could never reach my goal and felt weak and tired. I started training with Dan Kidd 4 years ago. With Dan's guidance I have experienced weight loss, an increase in my overall strength, and been motivated to complete a sprint tri, the mini marathon and countless 5ks. At IPA Dan and Tyler make a real difference in peoples lives. They are knowledgable trainers that will help you reach your goals and push you passed your perceived limits. Check them out and see what your body is really capable of! Dan is and has been invested in my success since my first work out with him. He constantly encourages me to be my best. I appreciate the fact that the focus is not only on my workout but also nutrition, meal planning and lifestyle changes. I like the private gym setting as it allows me to focus on myself and my workout. I'm not waiting for equipment or competing for space to exercise.
Nicole H. has been training with Tyler Kiel since June 2014.
It is safe to say that I thrive in an environment where I'm being pushed, so Tyler makes sure that all of my workouts fit that mold. From our very first meeting he just knew exactly how to motivate me, and I have seen nothing short of amazing progress the entire time I've worked with Tyler. I hope to be at my goal week by August 2015, and when I get there, I continue to invest in my health and workout with Tyler to maintain that weight and work on getting stronger and healthier. I tell everyone I know about how great Tyler is because I know that he can help anyone achieve their goals (as long as you are really willing to put the work in).
Krista G. Has been training with Tyler Kiel since June 2016
First things first…. I have never worked out with a trainer and was frankly afraid to even try. No way would my overweight, out of shape, middle aged body be able to keep up!! I hadn't done much besides yoga since I dislocated my elbow a few years ago and not a heck of a lot in general over the last 10+ years to be honest. My husband convinced me to give it a try and we met with Tyler the last week of July 2016 for an assessment. I was still worried I would not be able to do the workouts but Tyler is a positive person and assured me I could do it. We started working out at IPA on August 2nd (two days a week) and I started noticing a difference in my energy levels and abilities within the first few weeks. I started taking the stairs to meetings, walking at lunch, and riding my bike on the weekends. I did my first bike commute to work (10.5 miles one way) 6 weeks after I started working out. I have recently added mountain biking to my weekend activities. Something I was previously afraid to do because I am a bit of a klutz and my sense of balance was out of whack. I noticed working out at IPA is helping with that also. We recently added a third workout with Tyler to our week. We are always doing something different during the workouts so it is never boring. Both my husband and I are seeing positive results. Do I have bad days? YES, who doesn't? I go in to IPA and do my best anyway (regardless of what it might look like). Tyler has a great sense of humor and is good natured about my griping and groaning on my bad days. With his help I expect to reach my goal weight and increase my stamina and muscle power so my hubby and I can do bicycle touring. I also plan to get my core strong enough to try stand up paddle boarding next time we go to Hawaii. Another activity I thought was out of my reach. I no longer think anything is out of my of reach if I try hard enough. Thanks Tyler and Indy Performance Authority!
Brynn G. Has been training with Dan Kidd since March 2014
I love my personal training sessions at IPA! Dan is always happy and encouraging but also challenges me, at 6 am that is not an easy job! He listens and has really helped me to become stronger and more confident. I did damage to my hand in an accident and he did not miss a beat when it came to modifying my workouts to ensure I was getting a good workout while showing concern and not jeopardizing my recovery.
Jesse M. Has been training with Tyler Kiel since May 2015
I've been working with Tyler since May 2015 and I couldn't be happier! I felt like I was stuck in a rut with my workouts and hadn't seen progress so I gave them a visit and after the first hour with him, I knew he was what I needed to help me achieve my fitness goals. Since I started working with Tyler, my strength and endurance has increased tremendously. He listens and gives positive feedback throughout the workouts. Tyler is the perfect mix of tough and fun and he mixes up the workouts well so you don't get bored. I've recommended a couple friends to him and they have all been extremely happy with him as a trainer and friend!
Baylee M. has been training with Dan Kidd since March 2014
I began my fitness journey with Trainer Dan almost a year ago. I'll never forget the day I felt like I needed to do something for myself to get healthy and feel comfortable again in my own body. It was NYE 2014, and as we were about to ring in the New Year with a group of close friends I stood in front of the mirror alone in my room upstairs, feeling disappointed with my body and myself. I was uncomfortable in every item I tried on and rather than enjoy the holiday I just wanted to be alone (in sweat pants). I decided it was time to up the game plan. I worked out on occasion there after but when I did not have the results I wanted I knew I needed someone else along my journey to hold me accountable. I did not have the knowledge or confidence to make a change and make it fast. My friend suggested working out with Dan. She had a few colleagues that worked out with him already and had raved about their results and how fun the experience was. Together we went for a joint session, and I've been hooked since. In the 9 months we've been going I can feel my physical (and mental) strength propel forward. Working out with Trainer Dan twice weekly has given me results such as lower body fat, smaller dress size, and overall weight loss. I have muscle definition in both my legs and my arms that I had always hoped for. He constantly encourages and continues to push me, even when I feel like giving up. His professionalism and knowledge cannot be compared. I feel confident that he has my health and safety at the forefront of his mind when creating workouts for myself or my workout partner. It's obvious in the way he adapts his workouts to the various skill levels, and reminds me of proper form so not to injure myself. Above all, he holds me accountable and continues to encourage me. If you're looking for a trainer that keeps it exciting, takes your health/safety seriously go see Trainer Dan!!! You won't regret it. Whatever your motivation, Dan will create a plan that fits your journey.
Jennifer G. has been training with Tyler Kiel since April 2015
I began training with Tyler in April of 2015 when I started I was a complete novice. In the past year I have been able to build up my strength, endurance and self confidence. This past May I walked the Mini Marathon, I would have never been able to do this before training with Tyler at Indy Performance Authority. If you are serious about wanting to achieve a goal of weight loss. I would HIGHLY recommend Tyler. He is always on time and prepared to give me his best effort as my trainer. There are certainly days that I do not want to work hard. On these days Tyler encourages me to give what I have and helps push me to the next level. In all if you are on the edge fence of starting a fitness program give IPA a try.
Image Gallery